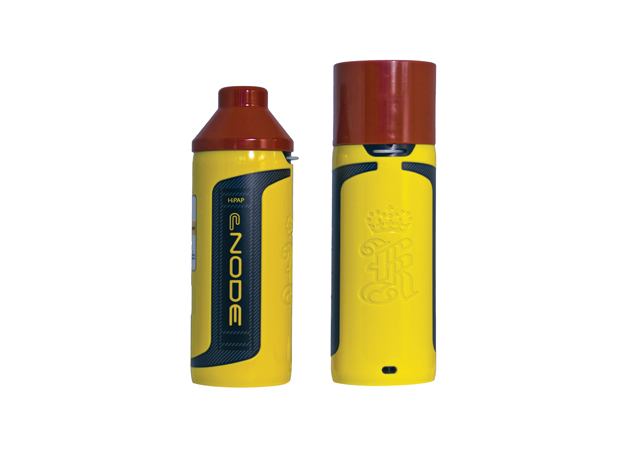 Kongsberg cNODE MiniS
Kongsberg Maritimes cNODE MiniS Transponder, the most advanced HiPAP mini SSBL and LBL transponder developed to date. The cNODE MiniS, with an impressive range of features, 500+ Cymbal digital acoustic channels and backwards compatability, supercedes the Mini MST.
The cNODE® MiniS transponders are the smallest members of the cNODE® family. These are used with HiPAP®, cPAP® and μPAP® systems in underwater positioning and are ideal for positioning of ROVs. The MiniS also operate with data telemetry.
Features
Cymbal channels (500+)
HiPAP/HPR 400 channels
Responder and transponder functionalities
Telemetry capabilities
SSBL positioning
LBL positioning
Range measurements between transponders
4000 metre depth rated
180º omnidirectional beam
Coated Anodised aluminium housing
Internal rechargeable Li-Ion battery
On deck battery charger available
Takes charge from ROVs 24V
External Power; 24VDC (18 – 36V), 1A
External on/off function
Internal tilt sensor ± 90°
Pressure relief valve (safety device)
Frequency band 21-31kHz
Operating temperature -5ºC to +55ºC
External connector for configuration and software update Transmitting power; Max, High, Low, Min (6 dB steps)
CONTACT General sales enquiries
+47 52 81 47 60 (24 hour)