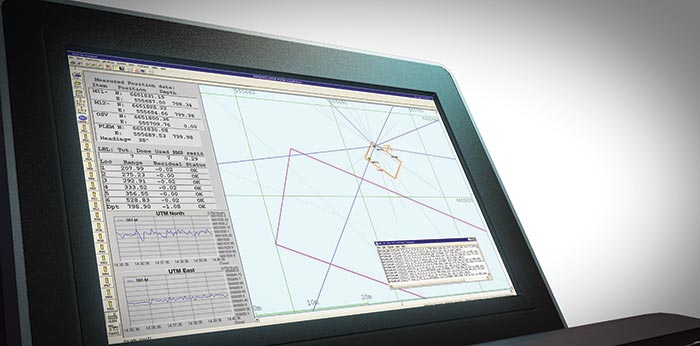 Kongsberg APOS Survey
Availability: Rental
Surveyor's independent Operator Station for HiPAP.
APOS Survey has been developed to provide a cost effective solution for subsea survey and construction operations, making it possible for the surveyor to utilise a vessel's HiPAP system. Acoustic interrogations are interleaved or run simultaneously with the DP system updates, without making changes to the vessel's APOS software or installation parameters.
APOS Survey offers full LBL and SSBL, quicker mobilisation times and is designed for both permanent and temporary installation on vessels. The software communicates directly with the HiPAP transceiver, enabling the surveyor to operate independently of the bridge. The software safely integrates into the vessels HiPAP system through a high speed, optically-isolated, serial connection to maintain independence from the vessel's Dynamic Positioning (DP) network, and removes restrictions normally associated with operating a HiPAP system for subsea survey purposes.
Other Use Cases
Vessel Computer and interface equipment
Features
APOS Survey OS version 6 or later
Select which of the vessels HiPAP transducers are available for survey
Opto isolated serial interface allows a secure connection to the vessel's HiPAP
Use vessels or local survey sensors (GNSS MRU, Gyro)
Configuration of lever arms and offsets independent of the vessel
Cymbal digital acoustics (500+ channels)
Positioning modes: SSBL Fast Track, LBL & Sparse LBL
SSBL Alignment and LBL boxin calibration
Blue Marble Geodetic Library
Interfaces to Subsea HAIN and cPAP LBL ROV Transceiver
Interface ROV pressure and sound velocity sensors
Industry standard and propriety NMEA telegrams to HiPAP