 About RTS
International provider of electronic engineering solutions for the subsea industry since 2002. Technical solutions and equipment for rent or purchase.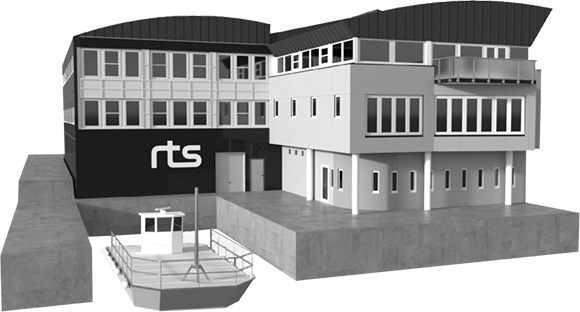 RTS was established in 2002. RTS is located in Åkrehamn on the west coast of Norway with direct access to the North Sea.
RTS is an international provider of electronic engineering equipment for the underwater industry. We supply technical solutions to the world's major offshore companies involved in fish farming, renewables, inspection, seabed mapping and subsea construction projects.
We now have over 30 employees working within our administration, sales, logistics, engineering and development departments.
Since 2002 RTS has designed and manufactured industry leading solutions, recognised as the best-in-class by the ROV and subsea communities around the world.
Sales
Our RTS Sales team are ready to deal with all your sales and rental enquiries. With expert knowledge and experience of ROV sensors, survey and tooling equipment we can assist you in finding the most suitable equipment for your projects.
A shared rental pool with Seatronics, Kongsberg and Aleron in Aberdeen means our team can utilise the availability of equipment based on the duration of projects and plan for future events. Making sure our equipment is ready for any mobilisation dates is important to both the team and our clients.
RTS has a worldwide client base and can deal with all your subsea needs from oil and gas, wind and fish farms to marine research, geological science and seabed intervention.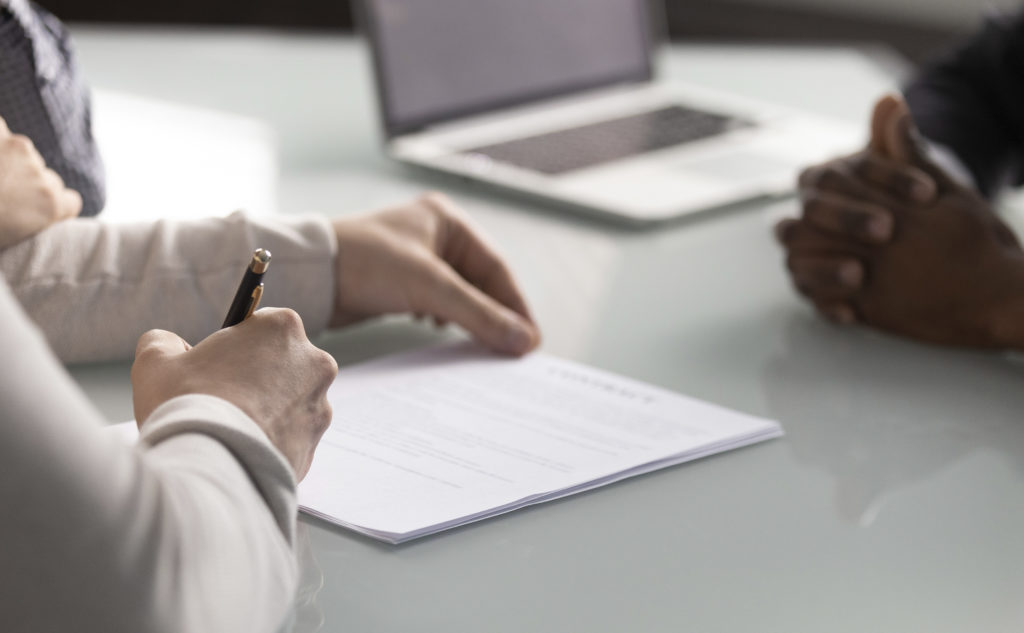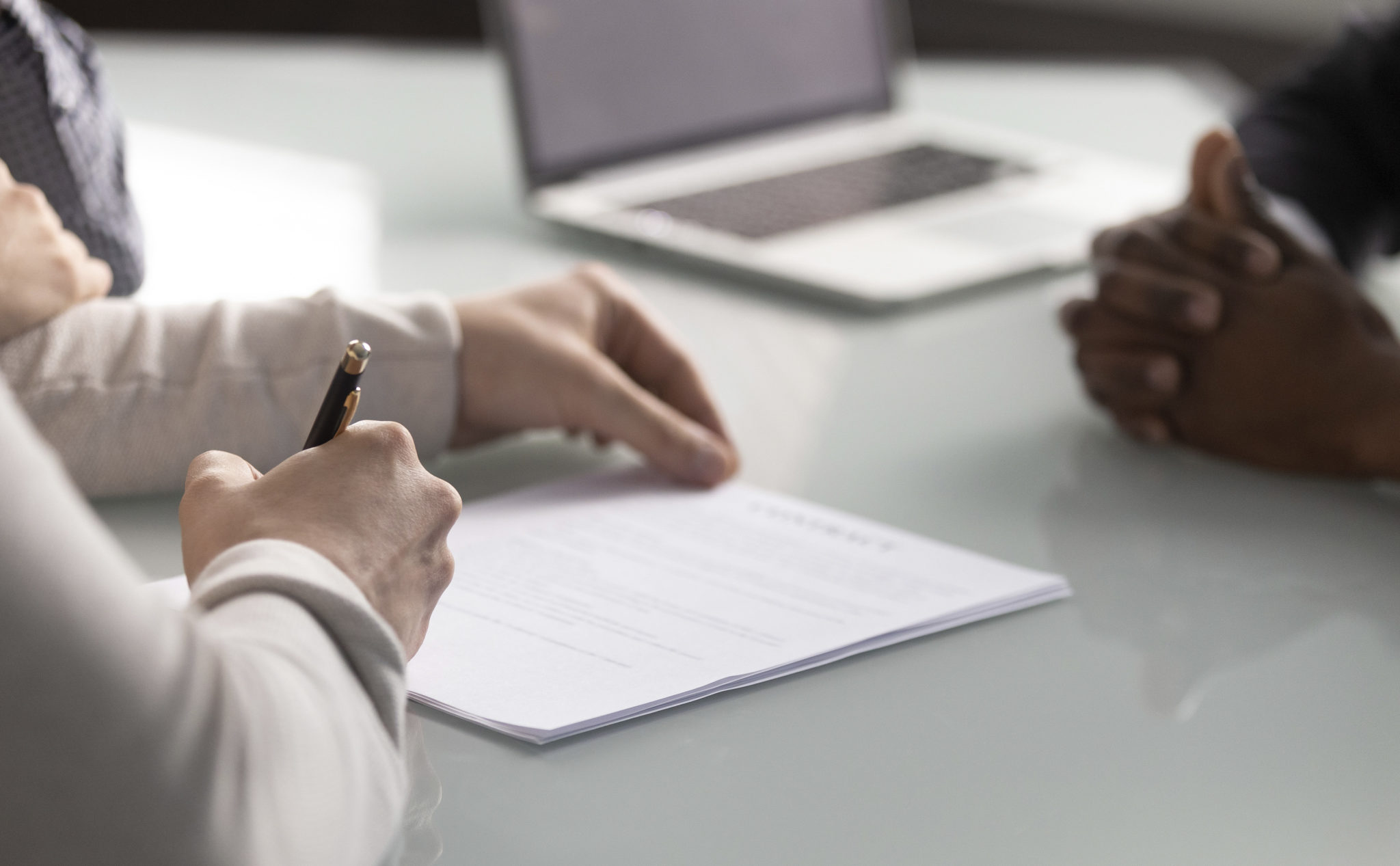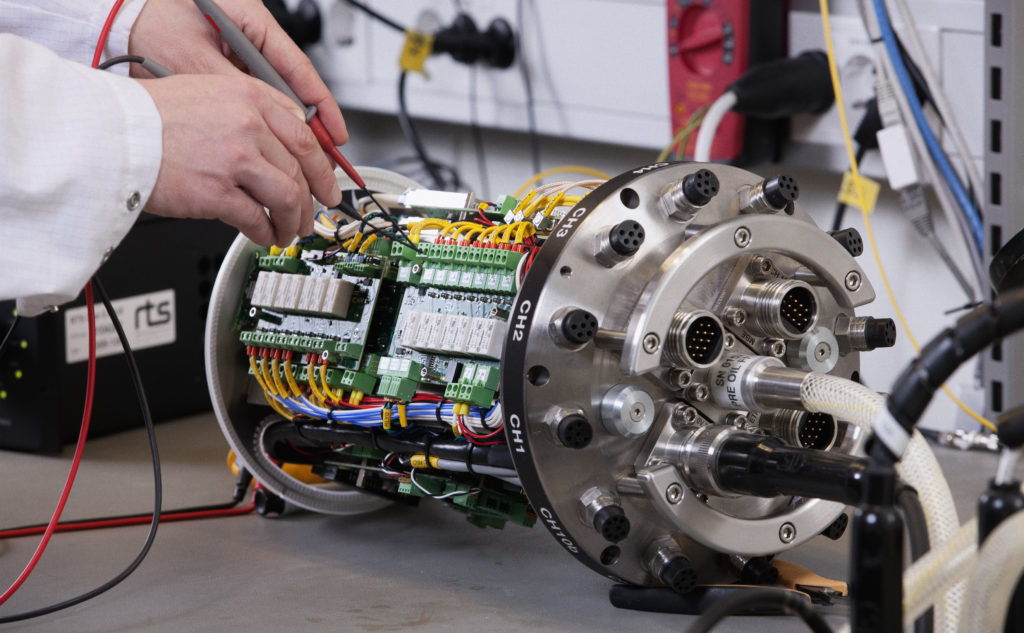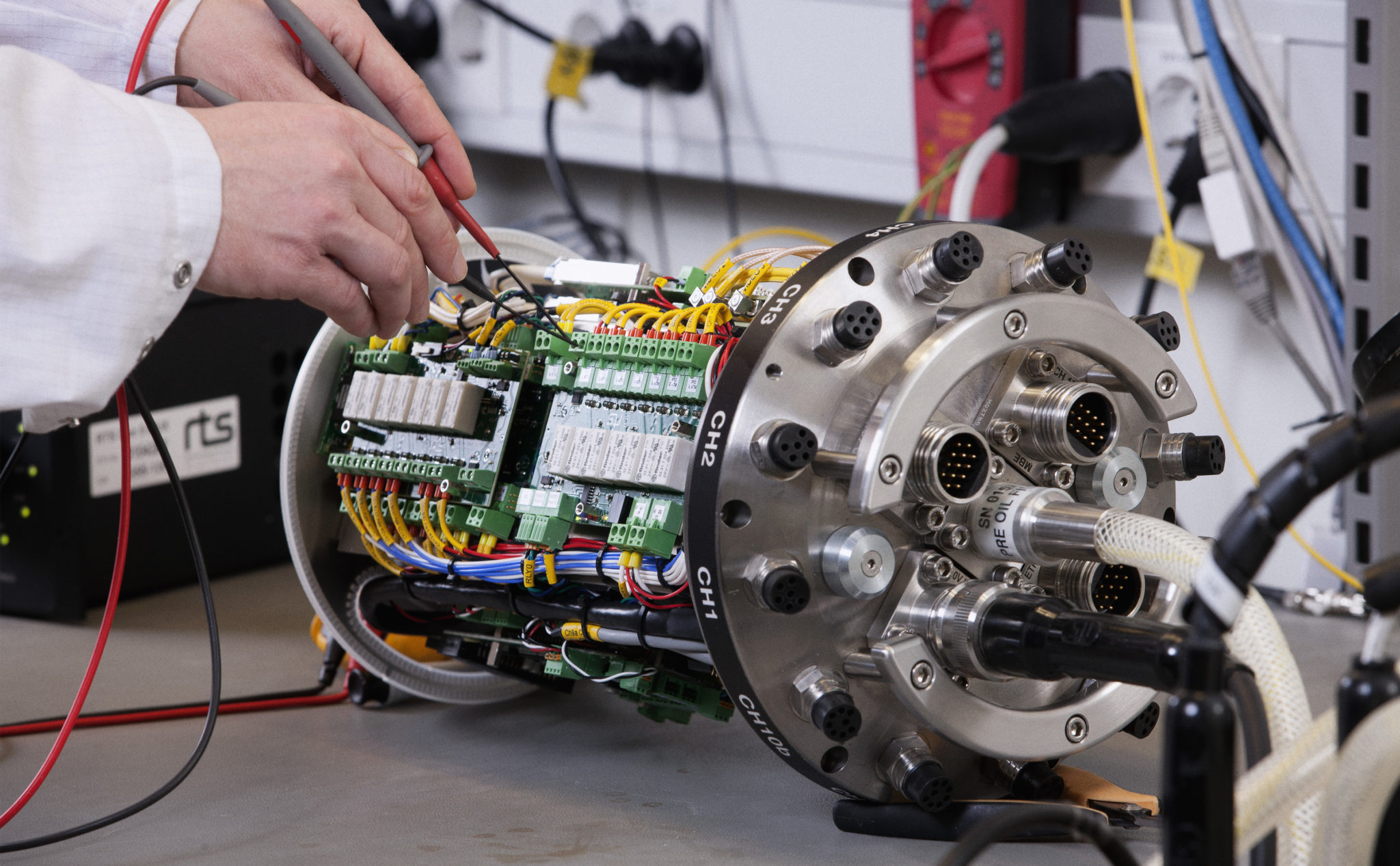 Production and Workshop
RTS have an Electrostatic Discharge (ESD) Production area for developing and assembling equipment designed by our RTS engineers. All equipment available are assembled on site and can be customised for specific requirements.
The workshop is where we test, repair and prepare all the electronic equipment in the RTS rental pool.
With our own mechanical workshop, RTS have an advantage in lead time and cost for building and supplying brackets and mechanical assemblies for our customers.
Numerous cables are kept in stock, eg for connecting different sensors through the Gen 5 Mux as well as cables to be used on SDM projects. We also make cables on request for our clients.
ROV Tooling
Since 2002 RTS has been an international provider of electronic engineering equipment for underwater industries and in 2019 we also moved into the ROV tooling rental market and now have our own tooling workshop where we can maintain and repair our own as well as clients equipment.
RTS can prepare test and repair ROV tooling equipment as well as assemble RTS developed tooling. ROV tooling can be custom made for specific projects according to our clients specifications. Our new Tooling catalogue has samples of tooling available from skid solutions and grinders to boom arms, cutting and torque tools.
A shared rental tooling pool with Aleron in Aberdeen means we have an extensive range of ROV tooling equipment available at any time.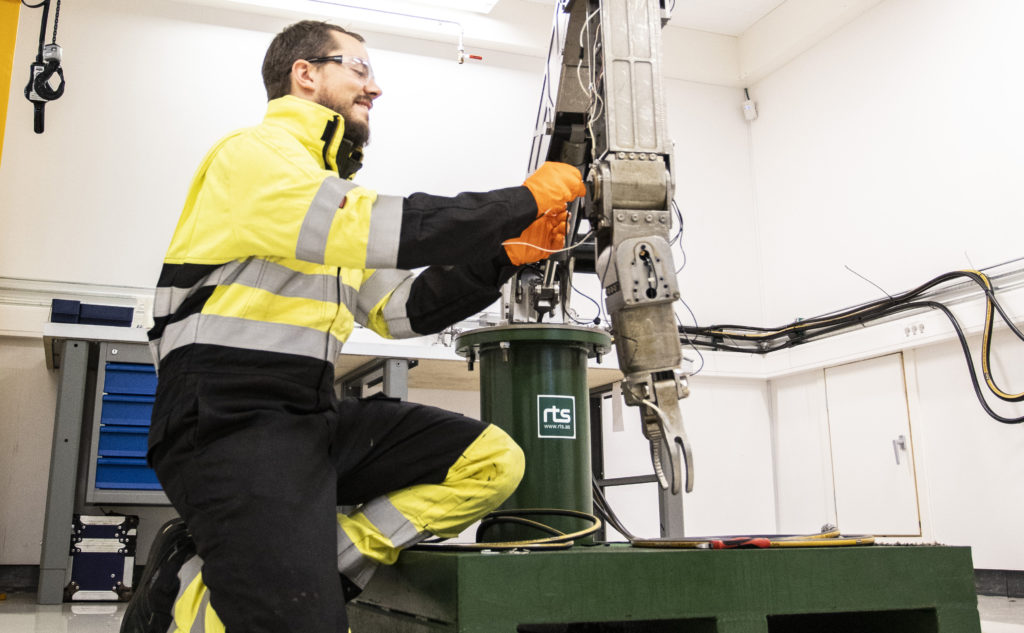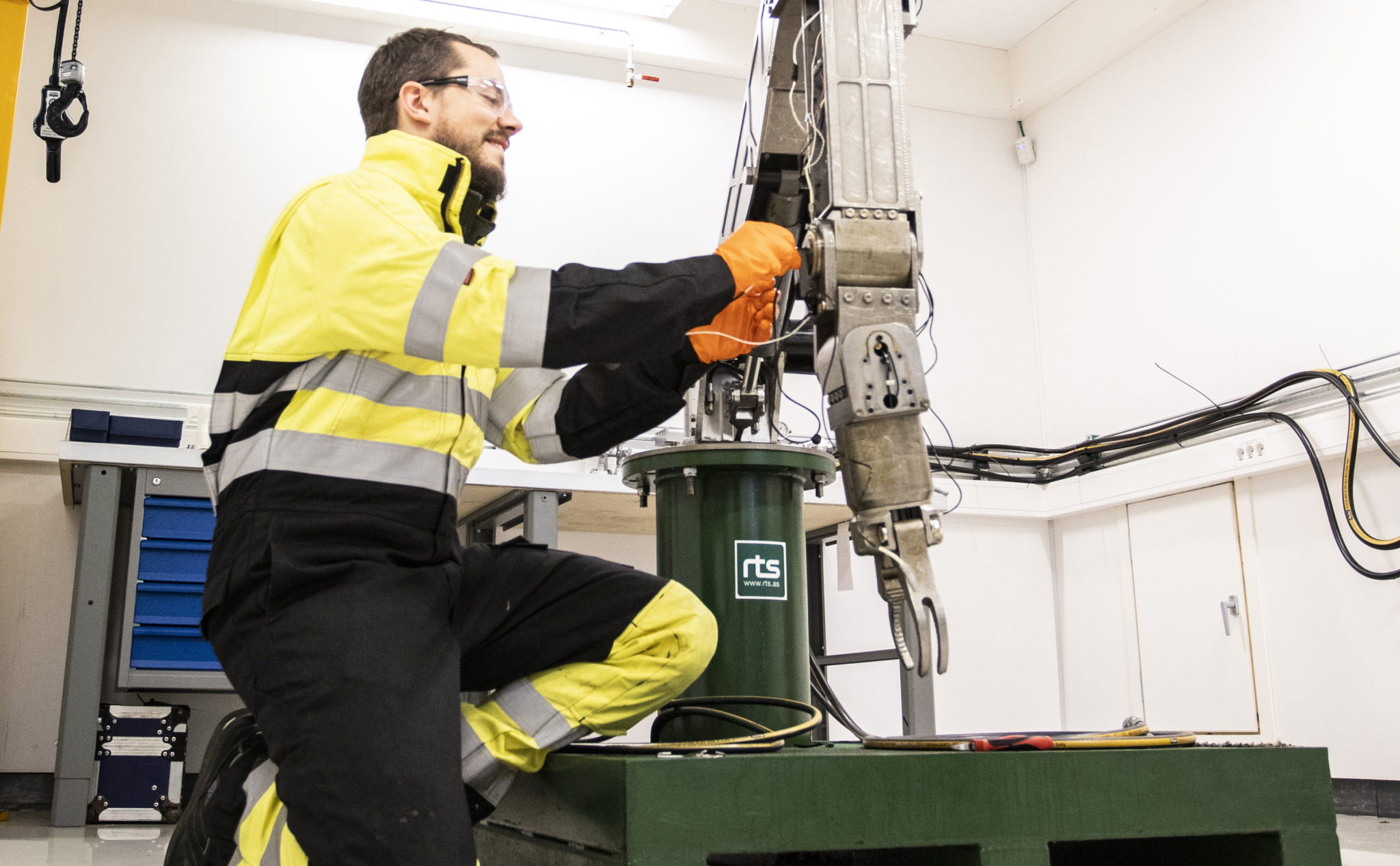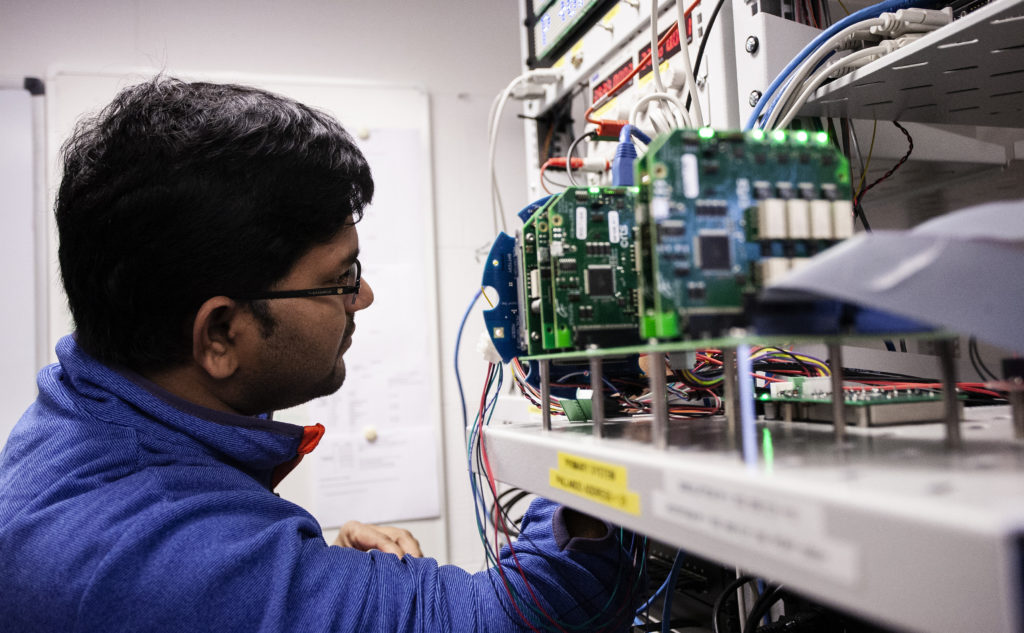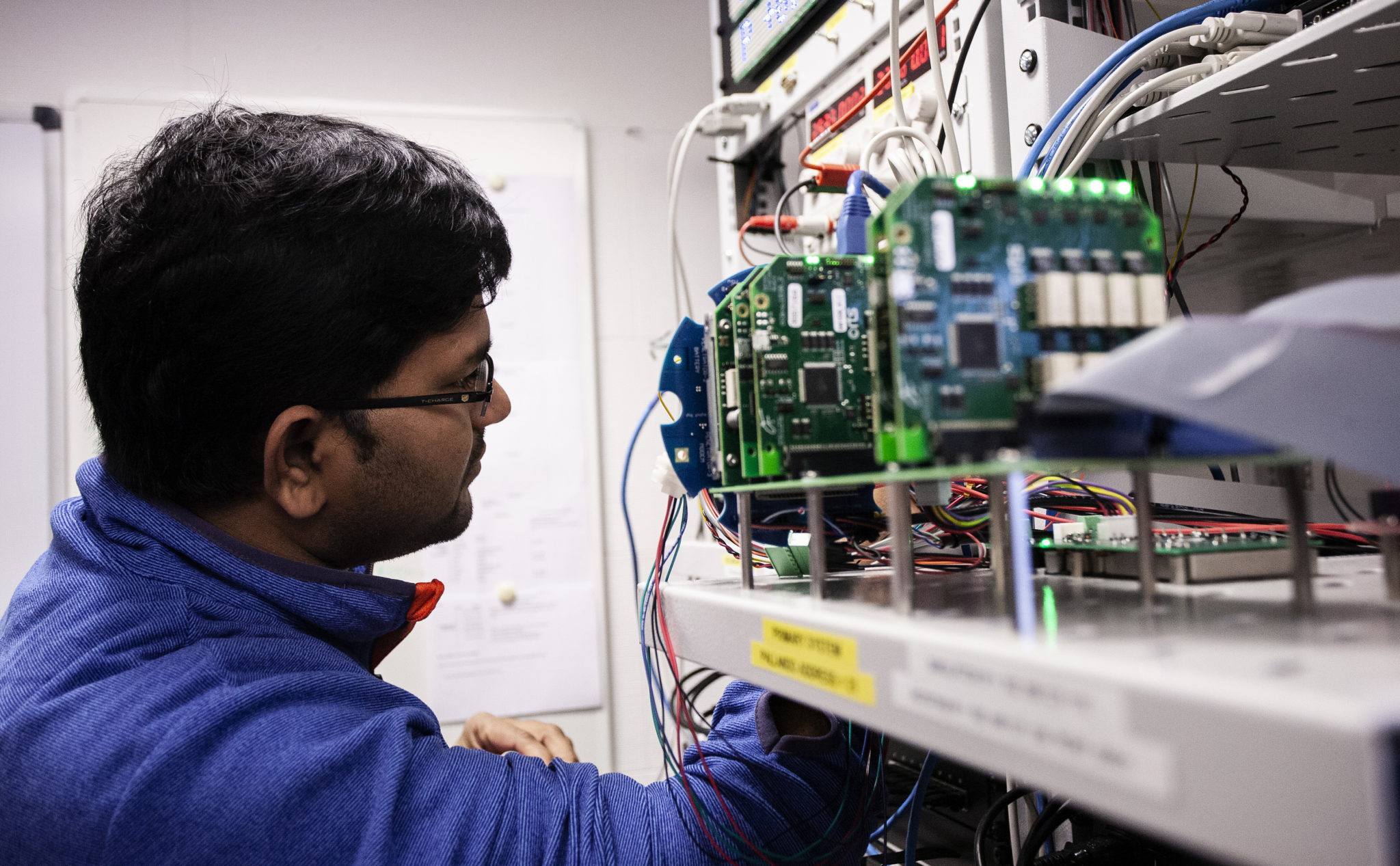 Design and Engineering
RTS has one of the largest electronics design teams in the area and our team all have a masters degree in engineering. They are highly skilled and have been designing and developing solutions for the offshore industry for over 15 years.
Making sure they keep up to date with the latest subsea technology can mean going offshore to watch our equipment in action and see first hand how we can develop solutions for specific projects.
RTS's Gen 5 Mux is fully designed internally at our offices in Åkrehamn and is recognised as the preferred ROV multiplexing solution with close to 250 units in operation worldwide.
Logistics
With over 3600 pieces of equipment available for both rental and sales its important to know where each piece is located. From the popular RTS Nemo to custom made pieces of equipment our RTS Logistics Department know who has these and where in the world they are.
Equipment is stored ready for sales and rental and clients can also store their RTS equipment onsite. RTS have a Customs Bonded warehouse and all imports and exports are registered and reported to the Norwegian Customs authorities.
Equipment can be sent in a manner that suits our clients and partnerships with Aleron, Seatronics, Kongsberg and Acteon means equipment can also be shipped all over the world at short notice.