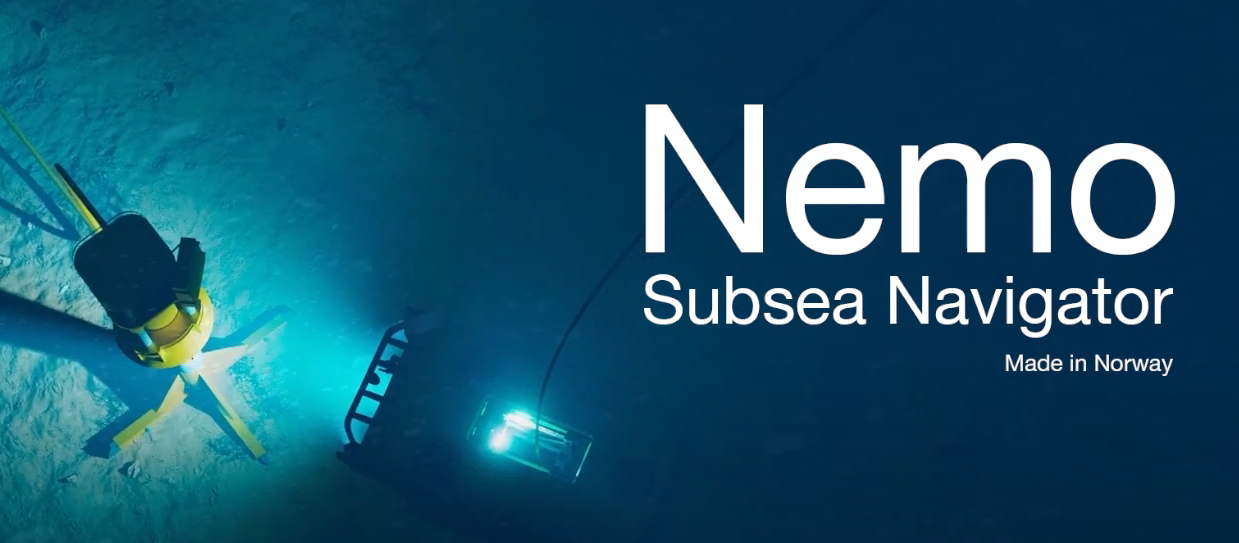 Introducing Nemo
Posted: January 5, 2022
The RTS Nemo continues to be the most accurate and reliable compact Inertial Navigation System in use today. This is the future of subsea navigation.
The Nemo is an easy-to-use system, combining both the Inertial Navigation System (INS) and the Doppler Velocity Log (DVL) in a tightly-coupled, single housing solution. The Nemo comes calibrated and ready to use in your underwater vehicle or ROV. Its compact design is capable of working at depths of 4000 m. Our design and engineering team have continually invested time and energy in looking at ways to improve an already excellent system and we have a 6000m version coming soon.
Collaboration with industry-leading partners key for success
The Nemo was created using the Phins C3 unit from iXblue together with a DVL1000 from Nortek. This 1 MHz Doppler Velocity Log is used by industry leaders in the subsea market because of its high accuracy and state-of-the-art technology.
Read what some of our end users had to say about Nemo:
"For DeepOcean, the RTS Nemo offers a high-performance INS solution for both survey work and ROV positioning" says Tor Arne Paulsen, Survey Technical Manager at DeepOcean.
"We are pleased to see RTS pairing together two industry leaders in both Doppler and inertial systems. The success RTS is experiencing is a testament to what can be achieved with pragmatic engineering and decades of experience." says Torstein Pedersen, Product Manager DVL at Nortek.
"The Nemo utilises the capabilities of RTS to design and manufacture complex systems, the quality of the sensors that make up the systems, and the great teamwork between RTS, iXblue and Nortek," Enzo Aldrovandi, Sales Manager at iXblue
Do you want to see how RTS NEMO operate ?
Follow the link: https://lnkd.in/e_SfHhXc