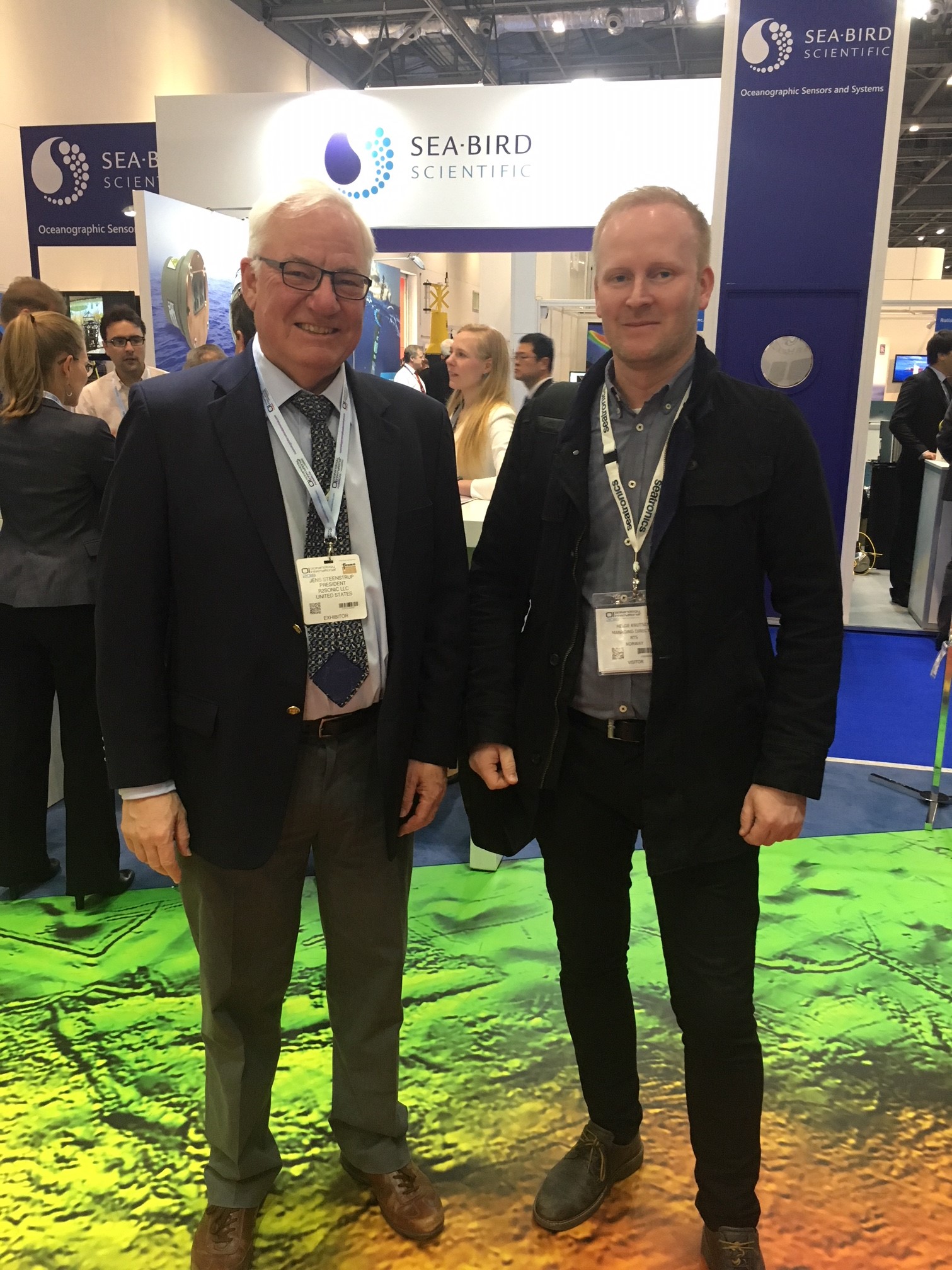 RTS becomes the official Distributor of R2Sonic in Norway
Posted: August 6, 2018
RTS has been appointed as the exclusive Distributor of R2Sonic in Norway.
This is a significant milestone in R2Sonic's expansion into Norway.  As the Norwegian market continues to grow, RTS, global provider of subsea equipment, is the adequate partner to represent R2Sonic and provide knowledgeable and personalized support.
Helge Knutsen, Managing Director, RTS, said: "As one of the early adopters, we have been supplying R2Sonic multibeam echosounders to our customers in the rental market for many years, and with great results and feedback from our customers. We are now delighted to work more closely with R2Sonic, a true innovator in the subsea industry, as their Norwegian distributor. This will enable us to further enhance our product range and keep the promise to our customers to deliver the finest available subsea technology at any given time".
Cris Sabo, VP of Sales at R2Sonic, added "It is crucial for us to be close to our customers. Our priority is to provide a second-to-none experience to our end-users, which combines leading-edge and innovative products with outstanding cus
tomer service.  Partnering with RTS gives us the opportunity to strengthen our presence in Norway and ensure exceptional customer support."
About R2Sonic
At R2Sonic, we are inventors. We see technology as the most powerful tool to improve lives. We continuously re-think and re-invent the way sea mapping is done. We disrupt and challenge the status-quo to make sea mapping easier, faster and better. It is our contribution to our society, to our nation and to the World. R2Sonic's unique innovation in MBES technology provides valuable survey tools that provide exceptionally reliable, clean and high-resolution data while ensuring maximum user flexibility. To find out more, please visit www.r2sonic.com.