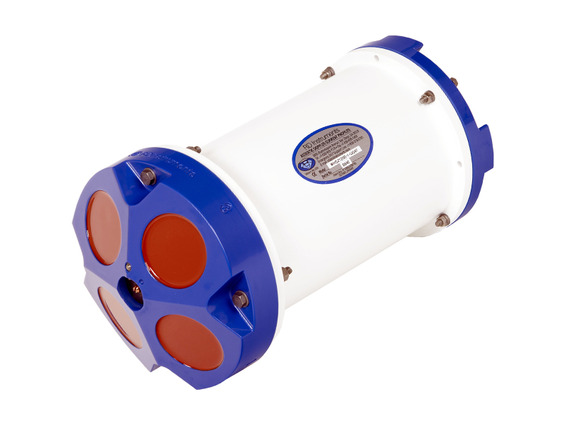 Teledyne RDI Workhorse Sentinel ADCP
Availability: Rental
The self-contained Sentinel is Teledyne RD Instruments' most popular and versatile Acoustic Doppler Current Profiler (ADCP) configuration, boasting thousands of units in operation in over 50 countries around the world.
By providing profiling ranges from 1 to 165m, the high-frequency Sentinel ADCP is ideally suited for a wide variety of applications. The Sentinel also offers unbeatable precision, with unmatched low power consumption, allowing you to collect more data over an extended period.
The lightweight and adaptable Sentinel is easily deployed on buoys, boats, or mounted on the seafloor. Real-time data can be transmitted to shore via a cable link or acoustic modem, or data can be stored internally for short or long-term deployments. The Sentinel is easily upgraded to include pressure, bottom tracking, and/or directional wave measurement—for the ultimate data collection solution.
Features
Versatility: Direct reading or self contained, moored or moving, the Sentinel provides precision current profiling data when and where you need it most.
A solid upgrade path: The Sentinel has been designed to grow with your needs. Easy upgrades include pressure, bottom tracking, and directional wave measurement.
Precision data: Teledyne RDI's patented BroadBand signal processing delivers very low-noise data, resulting in unparalleled data resolution and minimal power consumption.
A four-beam solution: Teledyne RDI's patented 4-beam design improves data reliability by providing a redundant data source in the case of a blocked or damaged beam; improves data quality by delivering an independent measure known as error velocity; and improves data accuracy by reducing variance in your data.