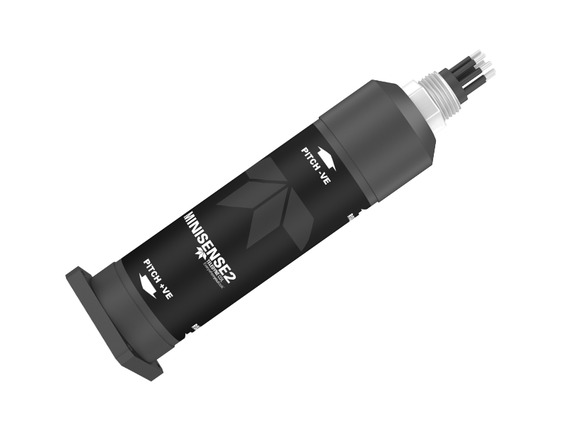 Teledyne CDL MiniSense 2
Availability: Rental
The Teledyne CDL MiniSense2 is a second generation MEMS (Micro-Electro-Mechanical System) based motion sensor. Building on the success of the original MiniSense product, the MiniSense2 uses the latest high accuracy 6DoF (Degrees of Freedom) MEMS technology to deliver high accuracy pitch & roll measurements in the smallest of devices. In addition, the MiniSense2 is capable of full INS (Inertial Navigation System) performance with aiding accepted from a variety of inputs such as USBL, LBL, DVL, GPS and depth.
Within MiniSense2 is a built in magnetic heading sensor that provides 2 degrees (1 signma) heading accuracy while the 6DoF sensor automatically aids the heading output in the presence of ferrous mentals to provide good heading performance and maintain accuracy in areas where many fluxgate compasses struggle.
MiniSense2 is available in various formats: OEM (puck or standard) as well as in subsea housing (3000m or 6000m).
Features
Low Cost Motion Reference Unit
Inertially Aided Heading
Light Weight
Small Footprint
OEM Form Factor Available
Low Power