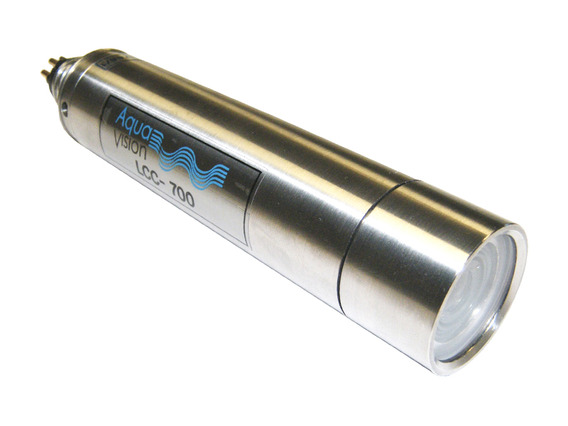 Teledyne Bowtech LCC-700-610 Monochrome Camera
Availability: Rental
The Bowtech Products LCC-700-610 miniature high resolution monochrome underwater CCD camera is designed for use with our LED-540 lamp and fluorescent tracer dye, as part of our Leak Detection System. It is fitted with a 610nm filter to enable detection of the fluorescing dye.
The cameras are manufactured with a high quality Titanium housing, rated to 4,000 metres operating depth as standard, with a 6,000 metre option.
The camera is fitted with a fixed focus, wide angle lens, giving a diagonal field view of 65° in water, through a sapphire glass window. The camera features built-in reverse polarity and surge protection.
The miniature, high quality 1/3" CCD sensor offers high resolution and low light level sensitivity. It is the ideal camera for low light underwater viewing tasks.
Features
High Resolution Monochrome 700 TVL
Fitted with 610nm Filter to Enable Detection of Fluorescing Tracer Dyes
Low Light Sensitivity 0.01 Lux
65° Diagonal Angle of View
4,000 or 6,000 Metre Rated Titanium Housing