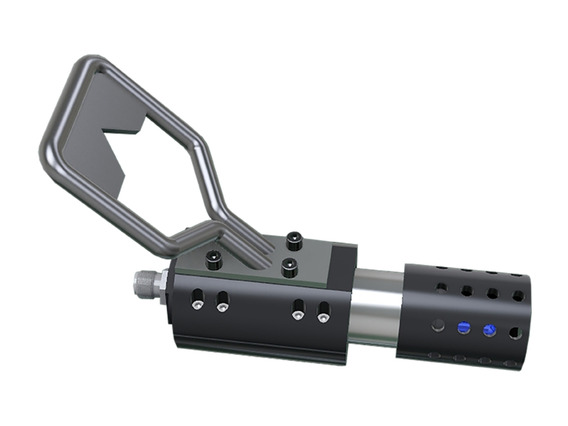 Specialist Offshore pH Probe
Availability: Rental
Specialist Offshore Services Pty Ltd PH probe allows the in situ determination of pH up to a pressure of 600bar, or 6000MSW. The PH sensor is an inner gel electrolyte filled glass tip, with a small hole to allow the measurement of the PH of the unknown solution. This provides
a stabilise junction potential allowing a fast response, and accurate measurement.
The glass transducer gives long life and minimal re-calibration. The software allows for easy calibration before ROV deployment, as well as an ASCII serial output to interface with typical video overlay systems, meaning the PH can be recorded on screen.
Software provides logging ability, to an ASCII formatted file, for easy importation into popular software packages.
Features
Operating Depth : up to 6000 MSW
Measuring principle: potentiometric
pH Sensor: Glass Membrane
Redox Sensor: platinum Electrode
Reference Sensor: Ag/AgCl double bridge
Measuring range: defaults to 3..11 pH,
expanded range selectable 0..14pH
Accuracy: pH 0.03
Redox +/- 10mV
Resolution: 0.01 pH
Redox +/12mV
Time Constant: t63% < 3s
Temperature range: -2.. +38 degrees C
Requires: 0V, 24V, RS232 Tx/Rx/Common
Probe housing: AISI 316L
Sensor body: titanium
Probe Diameter: 48.5mm
Probe length: 325mm