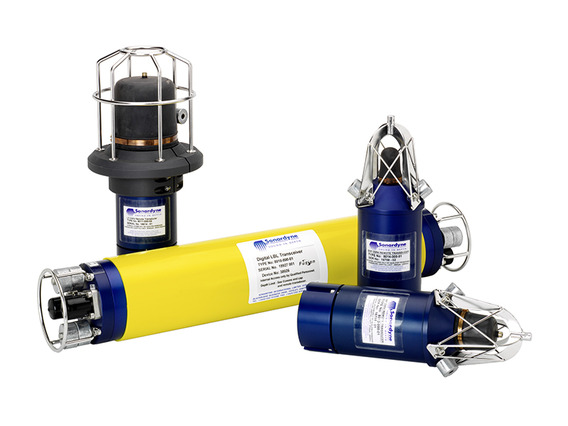 Sonardyne ROVNav 5
Availability: Rental
ROVNav 5 is our previous generation transceiver which has now been replaced by ROVNav 6. Although the ROVNav 5 tranceiver is no longer available to purchase, Sonardyne still offers full after sales technical support including spares, repairs and servicing for this product.
ROVNav 5 is a highly configurable, tri-band acoustic transceiver designed to support a family of remote transducers operating in the LF, MF and EHF frequency bands.
Its primary use is for operation with Remotely Operated Vehicles (ROVs) or other towed bodies. Used within an array of calibrated seabed transponders, its function is to position the ROV in Long Baseline (LBL) mode accurately and rapidly. Alternatively, the RovNav can remain on the vessel, fitted with a dunking transducer and used to assist with the calibration of arrays, to position the vessel or simply to command transponders in the water.
Part of the new Fusion family of transceivers from Sonardyne, ROVNav 5 has been designed to be easily and regularly upgraded with new firmware that can be downloaded from a PC without opening the pressure housing. It can support future system architectures as well as the transmission, reception and processing of advanced broadband signals.
ROVNav 5 is also fully compatible with Sonardyne's existing range of acoustic products and can emulate Sonardyne PAN commands. However, its full potential is not realised until it is used as part of a Fusion system. These systems provide dramatic improvements in the speed and operating efficiency of underwater navigation and enable users to remain up-to-date for many years to come.
Other Use Cases
Features
Incorporates Sonardyne's latest Wideband Technology
MF, EHF and LF frequencies supported in one bottle
Auto-sensing of Remote Transducers. Transceiver determines their identity and automatically sets its band of operation and sensitivity
Supports both RS232 and RS485 serial interfaces
Fully agile receivers allow for simultaneous acoustic receiving on multiple Remote Transducers, suitable for SBL applications
"PAN Emulation" mode provides backwards compatibility
Remote Firmware upgrade via serial interface