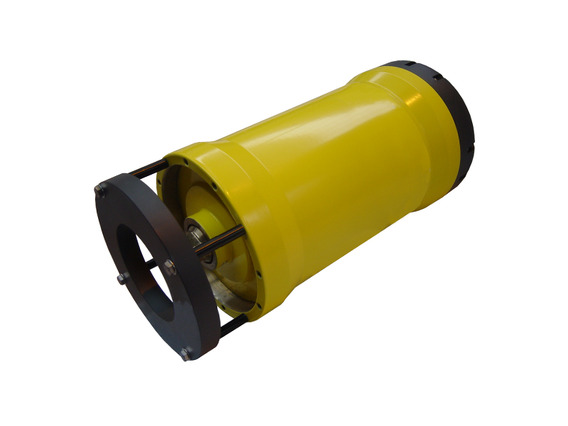 Sonardyne Ranger Pro USBL
Availability: Rental
Ranger system is a high performance, survey grade Ultra-Short BaseLine (USBL) acoustic positioning system designed for Dynamic Positioning (DP) reference and ROV/towfish tracking operations.
The system incorporates Sonardyne Wideband® acoustic signal technology to enable seamless multi vessel 'SIMOPS' capability ensuring no vessel down time. It is recognised as the optimum solution for deep water DP and construction survey as it offers a proven and risk-free solution with the capability to be integrated with Long BaseLine systems to perform tasks such as metrology.
Two versions of Ranger are available allowing operators to choose the system that best suits their needs.
Ranger is designed for DP reference and general target tracking of ROVs and towfish. Up to four targets can be tracked simultaneously to ranges of greater than 6,000 metres*. The system supports a wide range of industry standard telegrams and is compatible with a wide range of transponders including Kongsberg and Sonardyne's Wideband Sub-Minis, DPTs and advanced Compatt 5.
Ranger-Pro is designed for more advanced survey applications. Incorporating Sonardyne's unique 'ping stacking' technology, the system offers fast position update rates (one second independent of water depth), tracking of up to10 targets and full ocean depth operating range (>6,000 metres). Ranger-Pro also supports many more Sonardyne and non-Sonardyne medium frequency transponders.
A feature available in both Ranger systems is the ability to undertake Inverted USBL (iUSBL) tracking of towfish over long laybacks. Ratherthan mounting the USBL transceiver on the vessel in the traditional manner, with iUSBL the transceiver is installed on the towed body itself.
This method eliminates the need for repeated system calibration, whilst the accuracy and repeatability of the acoustics is improved as the transceiver is located in a low noise, dynamically stable environment.
A Ranger Marine Riser Angle Monitoring System (MRAMS) option is also available. It operates with a pair of DPT transponders fitted with inclinometers to provide precise riser and BOP differential angle monitoring during drilling operations.
As Ranger systems share the same topside hardware as Sonardyne's most advanced USBL system, Fusion, users can easily and cost effectively upgrade their capabilities as their experience and requirements grow.
Other Use Cases
Features
Incorporates Sonardyne's latest Wideband Technology
Technology provides the highest accuracy and therefore the lowest risk for all subsea acoustic positioning tasks, regardless of water depth.
Simple, intuitive software
Available in 2 versions; Standard and Pro
>6,000 metre operating range*
Interfaces to most makes of DP system
1 second update rate independent of water depth
High accuracy
Supports iUSBL operations