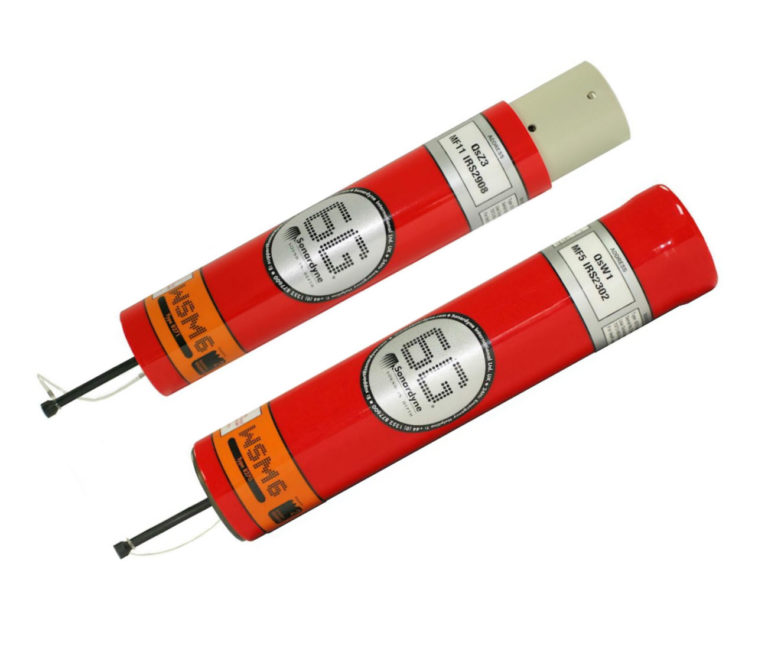 Sonardyne 8271/8270 Wideband Sub-Mini
Availability: Rental
The Wideband Sub-Mini 6 (WSM 6) is Sonardyne's latest generation of versatile USBL transponders or responders that support WBv2 signals. The WSM 6 is designed for positioning ROVs, towfish and other mobile targets in water depths up to 4,000 metres.
The compact and rugged design is based on the field proven WSM mechanics and is available in MF Directional and MF Omni-Directional versions. The latest Sonardyne Wideband®2 signal technology has been incorporated, which offers superior ranging accuracy and fast USBL position updates.
In addition to supporting new Sonardyne Wideband 2 signals, WSM 6 also supports WBv1, traditional Sonardyne tone, HPR 300 and HPR 400 channels. The configuration is programmed via dedicated setup software and a serial link. This allows the WSM 6 to be configured for use with all of the popular MF frequency acoustic navigation systems.
Other Use Cases
Features
Wideband V2 and V1 signals
Choice of 1,000 m or 4,000 m depth rating
Choice of Omni-Directional or Directional beam-shape with class leading acoustic power output
Channel selection via serial data port by PC
Transponder or Responder operating modes
Depth sensor for improved USBL positioning performance
Long-life NiMH battery
Compact and rugged design
Windows based software for test and setup
External on/off switch for ease of use and storage