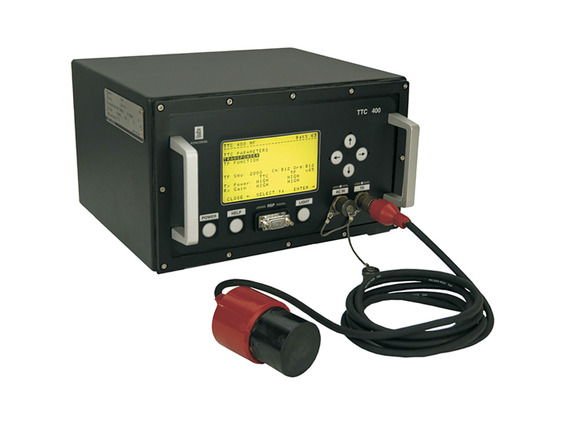 Kongsberg TTC 400
Availability: Rental
The TTC 400 has been developed to provide a quick and easy way to test and configure all applications on Kongsberg Maritime transponders, prior to sea deployment.
The TTC 400 is based around a splash-proof, small (all in one) and portable unit. The unit is equipped with carrying handles.
A small transponder on a cable, connects to the front of the unit. This is all what is required to in-air-test transponders anywhere the operator should choose to perform a thorough test, or re-configuring a transponder.
Other Use Cases
Features
Material: Aluminium
Height x Width x Depth: 173 x 297 x 250 mm
Depth including handles: 290 mm
Weight: 6.8 kg