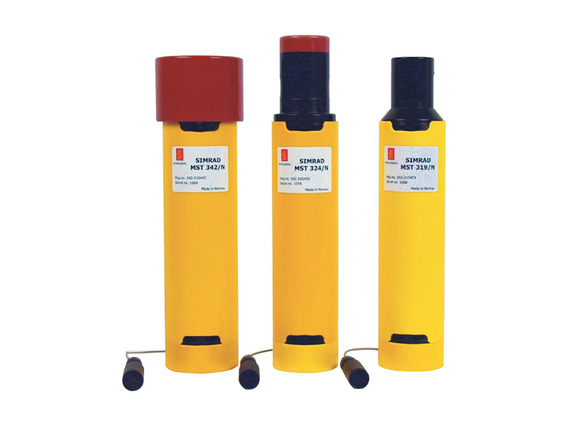 Kongsberg MST 319/324/342 Mini SSBL Transponders
Availability: Rental
The Mini SSBL transponders (MST) are medium frequency mini-transponders. The MST transponders are to be used with the following underwater positioning and navigation systems:
It is to be used for applications where a small and lightweight unit is required.
A MST transponder is delivered with a moulded protective plastic coating. Uncoated units are available as an option.
All switches and connectors are recessed within the end cap for added protection.
The transponder comes with a pigtail with Connector.
Features
External selection switches
Channels for use with the:
– HiPAP system / HPR 400 series
– HPR 300
Operator selectable source level to optimise battery life requirements
Operator selectable sensitivity
Fast battery charging
Both transponder and responder function (external power supply)
Expandability for the future addition of various sensors is built-in
Fast battery charger (requires rechargable battery)