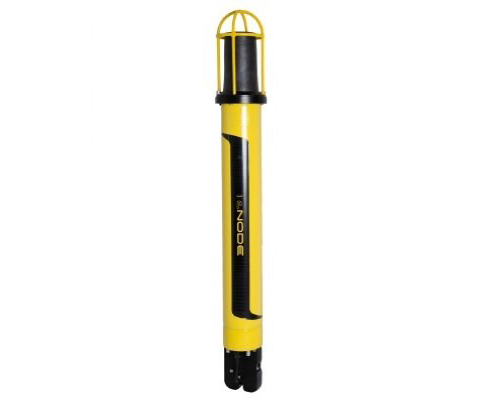 Kongsberg cNODE Maxi
Availability: Rental
The Kongsberg cNODE Maxi is the largest members of the cNODE transponder family. The cNODE Maxi design is very modular and covers a large range of  applications with its variety of different transducers, internal and external sensors, housing materials and other add-on functions.
New configurations and software can easliy be downloaded from the Transponder Test and Configuration unit (TTC30) without opening the transponder.
The floating collar and release design make the launch/recovery operation safe and easy. Spare parts for cNODE are based on the main modules.
Other Use Cases
Features
Operates together with HiPAP®, µPAP and cPAP®
transceivers
Compatible with Cymbal® acoustic protocol for
positioning and data link
SSBL positioning
LBL positioning
Range measurement between transponders (typical, 1 σ
standard deviation):
— Range accuracy: 0.02 m
— Repeatability: 0.01 m
Acoustic data link for command and data transfer
Internal tilt sensor ± 90°; accuracy ± 2°
External connector for transponder configuration and software
update via serial line (TTC30)
Modular design such that the transducer, transponder
electronics, battery pack and optional add-ons can be
replaced individually
Depth rating 4000m