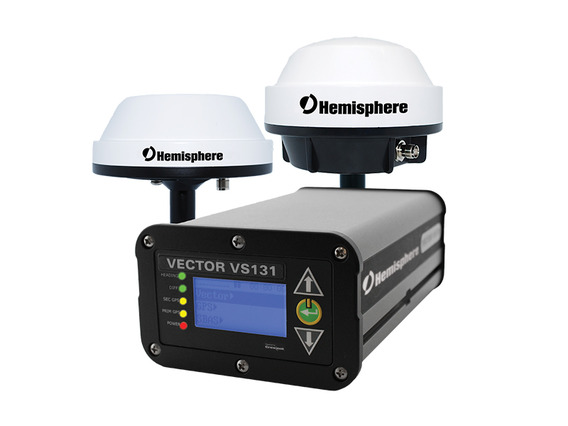 Hemisphere GPS VS131
Availability: Rental
Enhanced GNSS heading and positioning technology with GLONASS. Precise marine and land applications demand the heading and positioning performance of the Vector™ VS131™ receiver making it ideal for professional machine control and navigation applications in any environment.
The Vector VS131 utilizes all of the innovations of Hemisphere GNSS' Crescent® Vector technology, offering a series of features to the Vector VS131 including heave, pitch, and roll output.
The Vector VS131 receiver, with its display and user interface, can be conveniently installed near the operator. The two antennas are mounted separately and with a user-determined separation to meet the desired accuracy. The Vector VS131 is L-Band DGNSS (VBS), Beacon, and SBAS capable for differential GNSS positioning. Our MFA DGNSS patented technology allows the VS131 to smoothly transition between DGNSS systems.
Other Use Cases
Vessel Satellite Positioning and GPS
Features
Enhanced heading performance with GLONASS
GNSS heading better than 0.04° RMS
L1 GPS/GLONASS RTK capable
Additional satellite tracking ensures a robust solution
Maintains heading and position lock in obstructed areas
Accurate heading up to 3 minutes during GPS outages
COAST™ technology maintains differentially-corrected positioning for 40 minutes or more after loss of differential signal
Integrated gyro and tilt sensors help deliver fast start-up times and provide heading updates during temporary loss of satellites