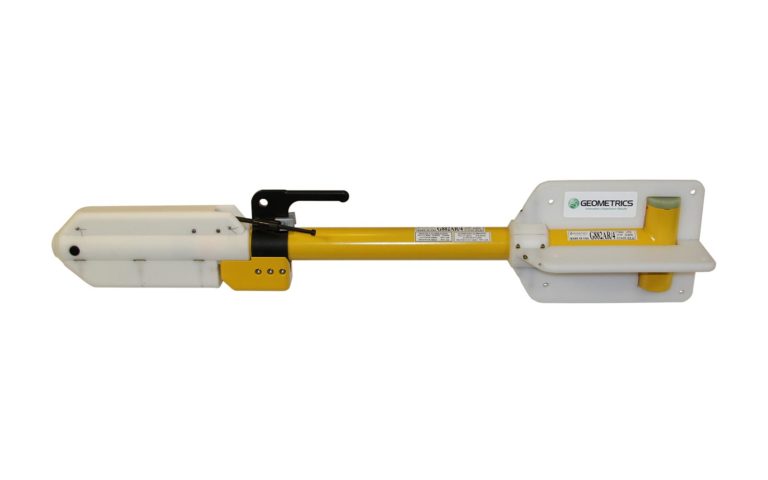 Geometrics G-882
Availability: Rental, Sale
Geometrics' G-882 Marine Magnetometer is the leading marine system in the industry with 1000+ systems sold worldwide! The G-882 is the only system that meets the standards required for UXO clearance in the North Sea. This very high-resolution Cesium vapor marine magnetometer is low in cost, small in size, and offers flexibility for professional surveys in shallow or deep water. Use your personal computer with our MagLog™ software to log, display and print GPS position and magnetic field data. The system directly interfaces to all major side-scan manufacturers for tandem tow configurations. Being small and lightweight, it is easily deployed and operated by one person. Add several streamlined weight collars and the system can quickly weigh more than 100 lb. for deep-tow applications.
Features
Cesium Vapor High Performance: Highest detection range and high probability of detecting all sized ferrous targets.
Streamlined Design for Tow Safety: Low probability of fouling in fishing lines or rocks. Rugged fiber-wound fiberglass housing.
Sample at up to 20Hz: Unparalleled data density while also covering larger areas per day.
Sensor can be Rotated for Optimal Signal: Can be used worldwide.
Easy Portability and Handling: No winch required. Built-in easy-carry handle. Operable by a single man; only 44 lb. with 200 ft. cable.
Internal CM-221 Mini-Counter: This little counter provides multi-sensor sync and data concatenation, allowing the user to combine multiple systems for increased coverage.
Export Version Available: Use anywhere in the world without need for an export license (except embargoed countries). See specifications.