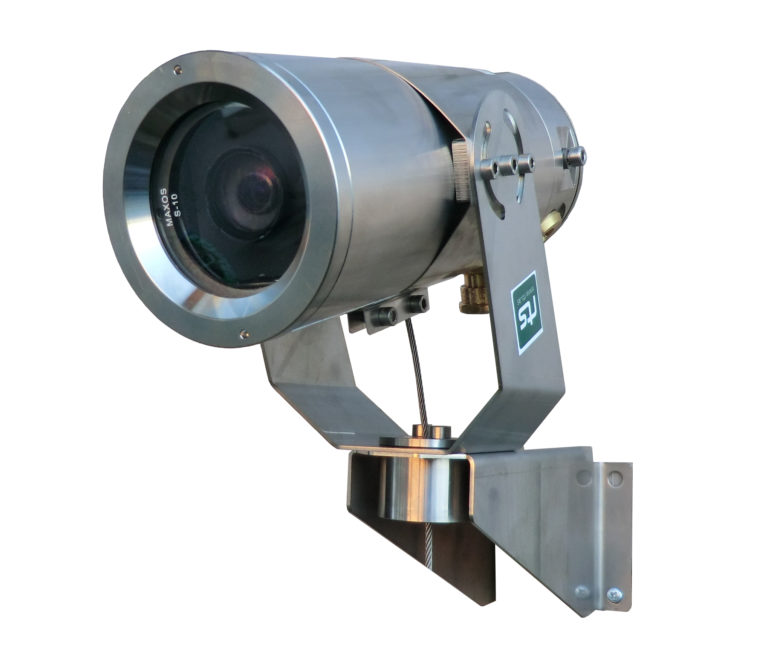 Fugro Oceanor OCN 100 EXDE Color Camera
Availability: Rental
CCTV – OCN 100 EXDE – Hazardous Zone 1, Mini Colour Camera
The compact EExde miniaturized camera housing is manufactured in stainless steel (316L). Ingress protection is minimum IP66. Stainless steel swivel head bracket available as an option.
The camera station is delivered complete with gland, sunshield and thermostatically controlled heating element. The camera module inside the Ex housing is an advanced high resolution 1/4" type Super HAD CCD camera block with:
The very compact and lightweight construction ensures high reliability even at tough physical environment (shock & vibrations) as by offshore oil & gas installations.
Features
Horizontal resolution: 460TVL
Minimum Illumination: 1.0 Ix (50 IRE)
S/N ratio: >50dB
Mass (incl. Lens): 230g
AutoFocus and advanced AutoIris