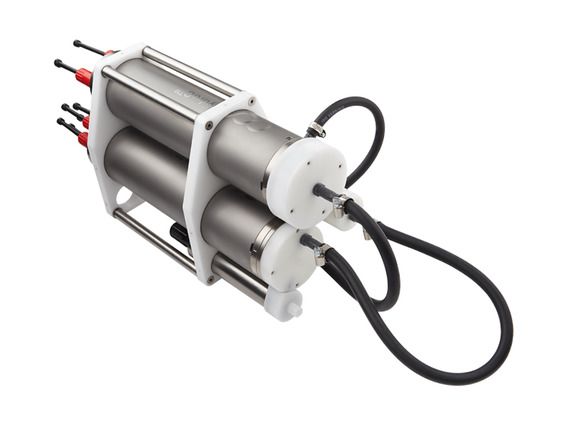 Contros Mobile Leak Detection System
Availability: Rental
HydroC™ Mobile Early Leak Detection System is the combination of three different measuring instruments that allows for the trustable detection, identification and characterization of oil and gas related pollution in water and guarantees a low false alarm rate.
The MELDS consists of:
A polycyclic aromatic hydrocarbon (PAH) sensor based on the principle of fluorescence for the detection of any oil in water in real time.
A methane (CH4) sensor unambiguously detecting gaseous and dissolved CH4 as well as other hydrocarbons in water.
A conductivity, temperature and pressure (CTD) probe for the measurement and identification of anomalies in the environmental baseline.
Features
Detects even non-visible hydrocabon leaks
Proven arctic version available
Detect oil and gas leaks with a completely integrated system designed for easy ROV / AUV integration
24h emergency support hotline
No damage caused due to high concentrations of either gas or oil in water
One day on-site training course inclusive