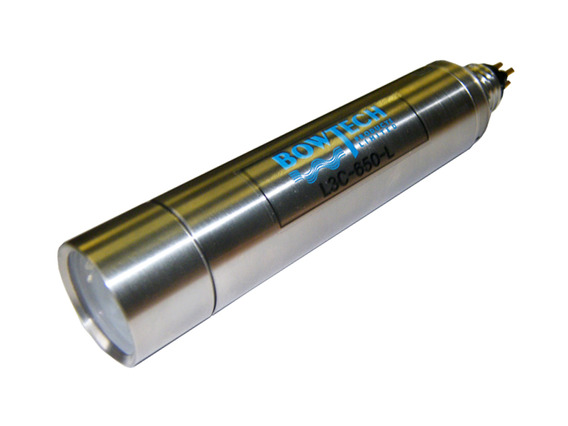 Teledyne Bowtech L3C-650-L Minature Colour Camera
Availability: Rental
The Bowtech Products L3C-650-L miniature high resolution underwater colour CCD camera (with six integral high intensity LEDs), provides a low cost solution to general underwater viewing and observation, down to 4,000 or 6,000 metres in confined spaces.
The cameras are manufactured with high quality titanium housings, rated to 4,000 metres operating depth, with a 6,000 metre option. The camera is fitted with a fixed focus wide angle lens, giving a diagonal field view of 50° in water, through a sapphire window. The camera features built-in reverse polarity and surge protection.
The miniature, high quality Sony 1/3" EX-View HAD CCD sensor, offers high resolution and low light level sensitivity, achieved by using 10 bit digital processing. It is the ideal camera for underwater viewing tasks.
Features
High Resolution Colour 650 TVL
10 Bit Digital Processing
With 6 High Intensity LEDs
50° Diagonal Angle of View
4,000 or 6,000 Metre Rated Titanium Housing