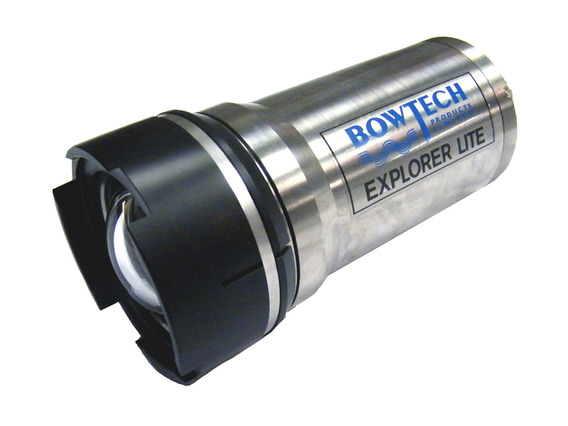 Teledyne Bowtech EXPLORER LITE Near SIT Low Light Monochrome Camera
Availability: Rental
The Bowtech Products EXPLORER LITE, low light level, high resolution, monochrome underwater CCD camera, is the ideal solution for extremely low light level, underwater viewing and navigation, yet still producing excellent images in high intensity illumination.
The camera is manufactured with a high quality Hard Anodised Aluminium housing, rated to 2,000 metres operating depth as standard, or Titanium housing, rated to either 4,000 or 6,000 metres operating depth.
The camera is fitted with a wide angle, high speed, aspherical lens, giving a diagonal field of view of 103° through a fully water corrected front port. The camera features built-in reverse polarity and surge protection.
The miniature, high quality 1/2″ CCD sensor, offers high resolution and low light level sensitivity. It is the ideal camera for low light underwater viewing tasks.
Features
High Resolution Monochrome 570TVL
Low Light Sensitivity 3.4 x 10-4 Lux (faceplate)
2,000m Rated Hard Anodised Aluminium/4,000 or 6,000m Rated Titanium Housing
Wide Angle Water Corrected Optics
CONTACT General sales enquiries
+47 52 81 47 60 (24 hour)