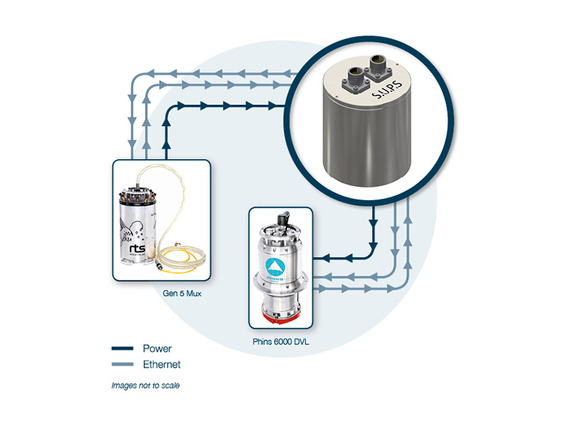 Seatronics S.U.P.S
Availability: Rental
Designed to reduce survey sensor downtime during ROV power outages, the Seatronics Uninterruptible Power Supply (SUPS) is capable of maintaining power to an Inertial Navigation System or ancillary sensor system for up to 100 minutes. The result of a simple DC trip could result in the mandatory realignment phase being conducted; taking up to 45 minutes, the SUPS system would remove this lost time.
Designed to be fully compatible with all standard survey sensors:- ROVINS, PHINS, RDI DVL and with seamless integration with the Gen 5 Multiplexer. Internal batteries conform to UN3480 requirements to allow for safe shipping.
The design features a web-based reporting tool for all performance aspects of the design which includes Battery capacity and time remaining reported along with current, voltage, temperature and overall system status.
Features
4000 MSW rated subsea housing
24V DC operation
UN 3480 approved battery makes shipping lithium content easier
Gigabit Ethernet
Compatible with RTS Gen5 MUX
Voltage, current, power and temperature monitored
Capacity and status reporting via Ethernet
Under and over voltage protection
Temperature and current surge protection
Short circuit/reverse polarity protection
Battery condition/replacement indicator
Secondary output for DVL, Digiquartz, MiniSVS etc.
CONTACT General sales enquiries
+47 52 81 47 60 (24 hour)