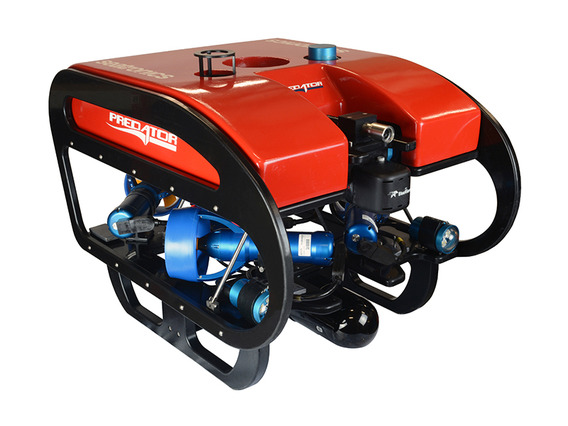 Seatronics Predator II ROV
Availability: Rental
The Predator, a 300m depth-rated inspection class ROV has been developed to meet the demanding markets for rugged and reliable underwater viewing systems.
The ROV uses the latest technology for maximum operating efficiency in marine operations. Reliability has always been foremost in the development of the ROV package and with the inclusion of a network control system and a comprehensive diagnostics system, the functional design will assure continuous performance in all operations.
Added to this efficient control system, all vehicle functions are monitored by high capability diagnostic electronics – diagnostics generally found in more costly work-class ROVs, which will identify fault sectors that may be problematic, without loss of control to the ROV.
Features
300m depth-rated vehicle
Cable reel and 10m deck lead
Ruggedised hand controller
300m umbilical (up to 450m)
Ruggedised topside and powern supply
SeeByte's SeeTrack CoPilot
Portable system
Sophisticated diagnostics
High performance and reliability
Forward thrust 45Kg