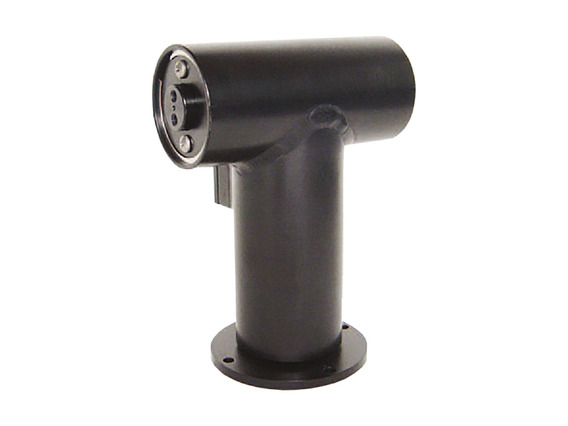 ROS PT – 10 Pan and Tilt Unit
Availability: Rental
Dual axis pan & tilt to remotely position camera systems, acoustic equipment, and other instrumentation.
The unparalleled reliability of the PT-10 is due in part to its rugged construction.Housings and machined components are made of corrosion resistant, hard-anodized aluminum. All external hardware is made of stainless steel, with oceanographic and nuclear applications in mind.
The PT-10 provides 13.56 N-m (10 lb-ft) of output torque on each axis and accommodates payloads up to 15 pounds.The drive train for each axis of the pan & tilt uses either a reversible synchronous motor or a brushless stepper motor coupled to low backlash harmonic gearing. The rugged design of the gear train allows stalling of either output shaft without damage to the gears or the motor.
Features
Available in either AC or DC power configurations
Corrosion-resistant housing is ideal for use in hazardous environment
13.56 N-m (10 lb-ft) of output torque on each axis handles moderately heavy loads
CONTACT General sales enquiries
+47 52 81 47 60 (24 hour)