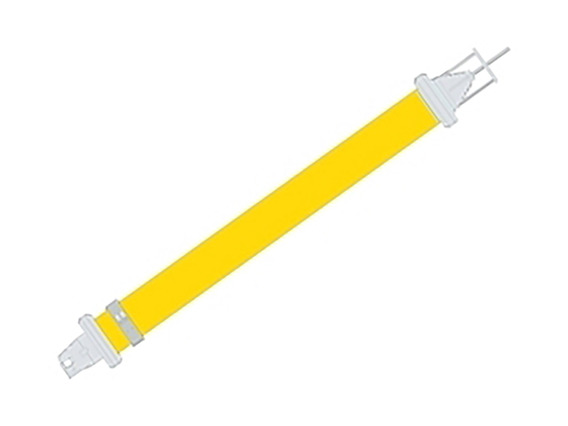 Kongsberg SPT 314/ 319 & MPT 319 Series
Availability: Rental
The medium frequency transponders, the SPT 31x and MPT 31x series are the subsea and seabed elements of the Kongsberg Maritime underwater positioning and navigation systems. The transponder models have 56 channels for use with the HiPAP / HPR systems. Common for all the models are that they, on interrogation, replies with a single- or a multi-pulse response. This reply contains different information to the HiPAP / HPR system, depending on the present system application.
A transponder consists of the following main components:
Transducer-head
Battery
Electronics
Housing
The transponders are supplied with different transducer heads. The last digit in the model number identifies the width of the beam pattern. The electronics with software is modular for all the models. The housing length is defined by the transponder model.
Features
Dynamic position reference for surface vessels.
Navigation of underwater vehicles and towed bodies.
Positioning aid for pipeline and underwater structure maintenance and construction.
Positioning and re-entry of BOP's.
Riser angle and BOP angle monitoring.
Telemetry of inclinometers, acoustic release or external sensors.
Sensor-reading telemetry transponder (depth and temperature).
Position-transponder in an LBL array (MPT only).
Master-slave transponder in an LBL array (MPT only).
Transponder Range Positioning mode, where it positions itself (MPT only).
Range measuring transponder (MPT only)
CONTACT General sales enquiries
+47 52 81 47 60 (24 hour)